MiFID II
AFME is working with its members following the MiFID II/MiFIR January 2018 launch.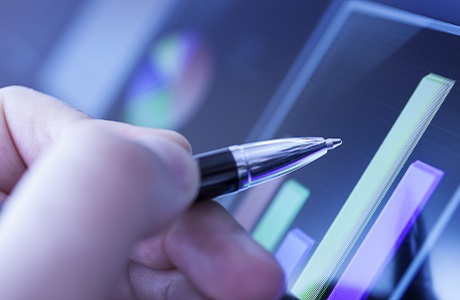 In October 2011, the European Commission published its proposals for amending the Markets in Financial Instruments Directive (MiFID) with the objective of improving the resiliency and functioning of Europe's financial markets. The proposals will fundamentally impact those markets in terms of a wide range of product and policy areas, including equities, fixed income, derivatives, compliance and corporate governance.
While AFME shares the overarching objective of the Commission's review of MiFID, many of the proposals to achieve it will need recalibration to avoid collateral damage to markets, liquidity and investor choice. Engaging with the Commission as well as with the European Parliament and Council, AFME is contributing to the MiFID Review. Our contribution includes constructive counterproposals supported by independent research.
Key documents
Position Paper: IFR Third Country Equivalence MiFIR tick size regime amendments June 2018
Research Charge Collection Agreement: Industry agreed form (AFME, IA and AIMA) providing (in accordance with MiFID II) for the receipt of payments to a broker-dealer for research and execution prior to the transfer of payments for research into a Research Payment Account – Version 1 (31 October 2017)
Briefing Paper: Legal Status of funds held in Broker Omnibus Accounts: This briefing paper considers the legal status of funds held in a Broker Omnibus Account and how such funds are used in the context of the operation of Research Payment Accounts required under MiFID II
Briefing Note: Telephone Taping and M&A Activities: This note considers how the FCA's telephone taping rules set out in PS 17/14 (published in July 2017 to transpose the MiFID II requirements into UK law) apply to M&A advisory and other related activities of investment banks.
Briefing Note: Telephone Taping and Equity Capital Markets Transactions (20 December 2017): This note considers how the FCA's telephone taping rules set out in PS 17/14 (published in July 2017 to transpose the MiFID II requirements into UK law) apply to the activities of investment banks relating to certain equity capital markets transactions.
AFME Guidance Note on Allocation Record Keeping Requirements for Equity Capital Markets (18 December 2017): This guidance note has been developed to assist firms in relation to the allocation record keeping requirements for equity capital markets transactions under MiFID II Articles 16 and 23, Delegated Regulation (EU) 2017/565 Articles 38-41 and the associated ESMA Q&A
AFME Protocol (including documentary legends) on MiFID II Product Governance Regime for Equity Capital Markets transactions (15 December 2017): This memorandum sets out steps which firms can use to meet their principal product governance obligations under MiFID II, and is designed to be used periodically by committees comprising ECM and Sales & Trading business/legal/compliance teams and commitment committee personnel. The memorandum covers ECM transactions in ordinary shares which are or will be admitted to trading on a regulated capital market.