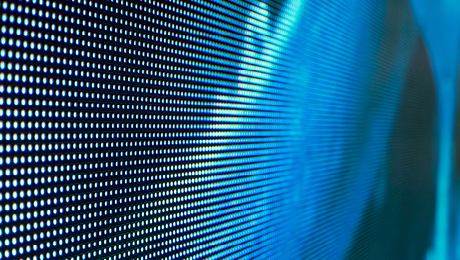 Technology & Operations
The AFME Technology & Operations Committee was initiated in 2016 as a point of focus within the industry for stakeholders to engage on technology and operational matters.
The Committee comprises senior operations and technology leaders who convene on matters of policy, advocacy and collective interest.The Committee seeks to achieve greater efficiency and manage risk more effectively by:
Driving collaboration across the technology and business operations of member firms
Directing advocacy at policy makers, regulators and government engaged in technology policy development
Partnering with other trade associations with common interests around technology and operations
Managing execution of cross-industry change impacting technology & operations

Our priorities
The Committee is focused on four main areas:
Cyber Risk – The expanding threat from cyber crime impacting the industry, and how members can take a position between the industry and global regulators that promotes improved standards and harmonisation in how to respond, manage and prepare
Fintech – The accelerating and increasingly disparate landscape for technology innovation and emerging industry participants, and how members can contribute to emerging standards and the increased dialogue with regulators as the opportunities and risks in this area increase. Our recent response to the Commission's consultation on Fintech can be found here
Utilities – The increased importance and priority amongst members to focus on non-competitive functions and costs, examining the opportunities for industry operational leaders under existing regulatory appetite, seeking perspectives and input from special interest industry participants
Recovery & Resolution – The response needed to address the needs of increasingly resilient technology infrastructure, and operational processes, and how this aligns to existing regulation and how the industry can support this intent robustly and at lower cost
What is the role of the AFME Technology and Operations division?
Find out more about AFME's Tech & Ops Division:

Committee
Graeme Munro, Chair

J.P. Morgan

Cecile Bartenieff, Vice-Chair

Société Générale

Andrew Butcher

BAML

Mik Bjorkenstam

Barclays

Ian Downes

BBVA

Hady Mansour

BNP Paribas

Ben Rayner

Citi

Piya Khanna

Crédit Agricole CIB

Adriana Ennab

Credit Suisse

Guillaume de Beaufort

Deutsche Bank AG

Joanne Hannaford

Goldman Sachs

Brian Godins

HSBC

Marnix van Stiphout

ING

Stephen Ellis

Lloyds Banking Group

Gordon Grant

Morgan Stanley

John Smith

NatWest Markets

Matthew Hampson

Nomura

Michael Buzza

Northern Trust Corp

Richard Adams

UBS

Fabiano Sardei

Unicredit