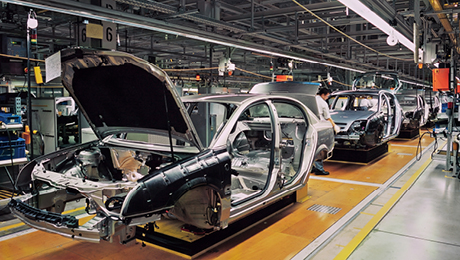 Securitisation
The Securitisation division focuses on financial markets policy issues, development of best practices and member education.
The securitisation division works to:
Build consensus within the industry on issues of broad importance to the participants involved.
Educate the securitisation community and related stakeholders about the benefits of, and market developments in, securitisation.
Conduct substantive, high-quality conferences, workshops and educational programmes.
Provide member firms with a forum to discuss industry issues and concerns.
Eliminate inefficiencies in market practice and regulation.
Facilitate the development of best practices and industry standards.
Contribute industry expertise to informed debates about regulation.
Serve as a resource to help policy makers, media, and private individuals understand the securitisation markets.
The projects the AFME working groups are involved in range from informal discussion groups to formal responses to government consultations. The division collaborates with other major European and global associations involved with securitisation issues, including the Securities Industry and Financial Markets Association (SIFMA), and the Asia Securities Industry and Financial Markets Association (ASIFMA), to promote a consistent approach for development of the securitisation industry globally.
Additional resources
Securitisation board
Damian Thompson, Chair

NatWest Markets

Rob Ford, Vice-Chair

TwentyFour Asset Management

Salim Nathoo

Allen & Overy LLP

Jonathan Walsh

Ashurst LLP

Anne Bon

AXA

Alexander Batchvarov

BAML

Edward Ballin

Barclays

Diego Martin Pena

BBVA

Janet Oram

BlackRock

Simon Jones

BNP Paribas

Robert Liao

Citi

Kevin Ingram

Clifford Chance LLP

Stefan Ziese

Commerzbank AG

Nathalie Esnault

Crédit Agricole CIB

Masashi Washida

Credit Suisse Securities Europe Limited

Marta Zurita Bermejo

DBRS

Dan Keeble

Deloitte

Shamil Shah

Deutsche Bank AG

Beatrice Mezza

Fitch Ratings

Marcus Mackenzie

Freshfields Bruckhaus Deringer

Ben Payne

Goldman Sachs International

Simon Long

HSBC

Harry Noutsos

ING

Cliff Pearce

Intertrust

Camilla Tinari

Intesa Sanpaolo SpA

Pablo Perez

J.P. Morgan Chase Bank, NA

Jeremy Bradley

Lloyds Banking Group

Dominic Griffiths

Mayer Brown

Alex Cataldo

Moody's

Jonathan Trup

Morgan Stanley & Co. International plc

Rob Collins

Nationwide Building Society

Emmanuel Issanchou

Natixis

Erik Parker

Nomura

Jessica Miller

PricewaterhouseCoopers LLP

Mark O'Keefe

Rabobank International UK

Matthew Jones

S&P Global Ratings

Steve Gandy

Santander Global Corporate Banking

Paolo Gabriele

Securitisation Services

Maud Fournier-Favre

Société Générale

Andrea Montanari

UBS AG

Paolo Montresor

UniCredit Bank AG