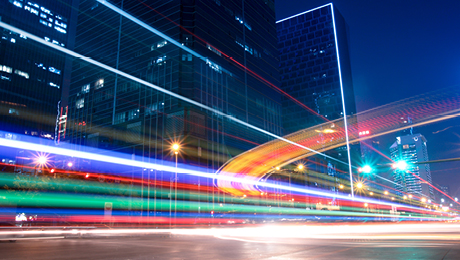 Primary Dealers
The Primary Dealers board monitors developments in regulation, policy and market structure that affect the rates markets and formulates industry-wide responses to these developments.
The Primary Dealers board addresses developments affecting the European government bond market specifically and aims to build consensus within the industry and acts as a bridge between financial market participants and policymakers. AFME advocates with relevant stakeholders in the European debt markets, including institutions such as the European Commission, the European Central Bank, ESMA, European sovereign debt management offices and ministries of Finance.
The board consists of the heads of government bond trading, or their representatives, of Europe's top 27 Primary Dealers in sovereign debt.
Primary Dealers board priorities
Continue to provide active technical input into the MiFID process
Produce educational and technical documents to explain the issues surround Europe's governement bond markets
Actively participate in industry events which focus on rates issues
Monitor developments in other regulations which could impact rates trading, including short selling and others
To maintain liquidity in national government bond markets that are under stress;
To educate public/press/regulators on the (importance of the) role of the market maker in government bonds within the financial system, and execute the two main Rates annual events (European Government Bonds conference and the DMO offsite event).


European Primary Dealers Handbook
The AFME/Primary Dealers handbook is an invaluable reference work for European government bond market participants, as well as policymakers and journalists. The handbook offers a detailed description of the infrastructure of the primary and secondary markets of 16 European countries and the organisation of each of their primary dealer systems.
Download the full AFME European Primary Dealers handbook.
Download the Primary Dealers list for the counterparty type definitions under the HRF
Data reports
These reports provide a comprehensive data source with updated statistics of the Government bond primary and secondary markets in Europe (EU28). The reports collate the latest trends of government bond trading volumes, issuance and auctions performance, number of primary dealers, credit quality, and valuations.
Primary dealers board
Zoeb Sachee, Co-Chair

Citi

Natacha Hilger, Co-Chair

Deutsche Bank AG

Emanuele Caloia, Co-Chair

Jefferies International Limited

Nils Kostense

ABN AMRO

Stefan Auerweck

BAML

Andrea Puricelli

Banca IMI

Torsten Ruediger

Bank of Nova Scotia

Sebastien Rosset

Barclays

Miguel Monzon

BBVA

Frederic Lasry

BNP Paribas

Mark Andryeyev

Commerzbank AG

Pierre Blandin

Crédit Agricole CIB

Dierk Pagenstert

Danske Markets

Garry Naughton

Goldman Sachs International

Franck Darlay

HSBC

Bernard Delcour

ING

Richard Gustard

J.P. Morgan Chase Bank, NA

Hemish Shah

Morgan Stanley & Co. International plc

Charles Henri Baubigeat

Natixis

Geert Kesteleyn

Rabobank International UK

Antoine Imbert

RBS

David Lopez del Hoyo

Santander

Marc Billy

Société Générale

Eelis Niemeläinen

UBS AG

Michele Montani

UniCredit S.p.A.