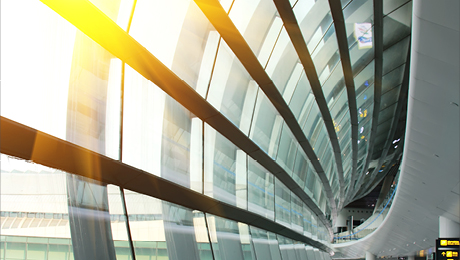 Post Trade
Post Trade focuses on the creation of a single integrated post-trading process for securities transactions in Europe.
The Post Trade Division seeks to achieve harmonisation, standardisation and consolidation through best practice and regulation. Providing clearing, settlement and custody solutions to reduce costs and risks of market participants, the division's work covers the operational, legal, tax, and regulatory aspects of post-trading.
Key priorities:
Contribute to the European Commission's Capital Markets Union project in the post trade space
Represent and support members in the process of developing the T2S system
Work with members and policymakers to implement the complex buy in rules CSD Regulation
Promote, monitor and verify the implementation of the Markets Standards for Corporate Actions
Actively support the results of the European Post Trade Forum (EPTF) report
Key resources:
A Roadmap for Integrated, Safe and Efficient Post Trade Services in Europe
Our vision is for a truly integrated, harmonised, low risk and low-cost post trading system in Europe, post trade infrastructures and service providers that compete in a harmonised and standardised operational, legal and regulatory environment, offering innovative and low-cost services to all users on a non-discriminatory basis.
AFME Post Trade Due Diligence Questionnaire 2019
This document aims to standardise and simplify the process of completing due diligence questionnaires for subcustodians.
Spanish Equity Cash Dividends: Market Practice for Failed Settlements
This document is intended to provide the details for a market practice to handle cash compensations (formally known within the industry as 'market claims'), between trading counterparties, related to failed settlement of Spanish equity transactions over dividend record date (RD) post the market changes as part of the Spanish Market Reform (SMR).
Final Report of the European Post Trade Forum
In early 2016 the European Commission set up an informal expert group on post-trading, including the areas of collateral markets and derivatives. The objective of the EPTF was "to support the work of the Commission to review the developments in post-trading, including collateral management services, in line with the CMU, in order to promote more efficient and resilient market infrastructures in the EU".

Post Trade board
Martyn Nott, Chair

Bank of America Merrill Lynch

Justin Chapman, Co-Vice-Chair

Northern Trust Corporation

Eric de Gay de Nexon, Co-Vice-Chair

Société Générale

Sharon Hunt

Barclays

Alan Cameron

BNP Paribas Corporate & Institutional Banking

Tom Casteleyn

BNY Mellon

Jeffrey King

Citi

Rob Scott

Commerzbank AG

Heiko Zimmermann

Credit Suisse

Marko Niederheide

Deutsche Bank AG

Quinn O'Bryen

Goldman Sachs International

Jane Karczewski

HSBC

Dirk Hoppmann

HypoVereinsbank

Antoine Vonk

ING

Alex Dockx

J.P. Morgan Chase Bank, NA

Ian Williamson

Lloyds Banking Group

James Pike

Morgan Stanley & Co. International plc

Neeraj Garg

NatWest Markets

Leigh Cleasby

Nomura

Anders Tvilde

Nordea

Marcos Santos

Santander

Vicky Kyproglou

UBS