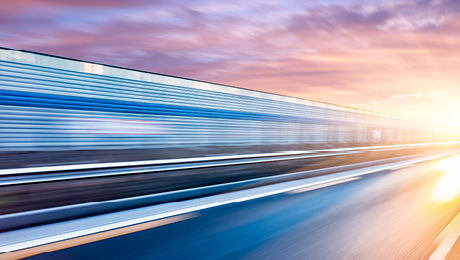 Equity Capital Markets
The Equity Capital Markets (ECM) Division works to promote efficient and coordinated equity-raising transactions in Europe and to develop good practice.
The ECM Division advocates proportionate regulation, which is necessary to preserve flexibility for issuers, their corporate advisers and underwriters whilst ensuring fairness for shareholders and investors. AFME staff work with teams of experts from member firms on projects ranging from informal discussion groups to formal responses to government consultations.
Priorities

Providing members with a forum to discuss industry issues and concerns.
Eliminating the inefficiencies in market practice and regulation that increase cost and impede capital formation.
Facilitating the development of good practice, industry standards and form documentation.
Contributing industry expertise to informed debates about regulation.
Serving as a resource to help policy makers, media and individuals understand equity capital markets.

Standard forms and documents
Click on the links below to access AFME's Equity Capital Markets Standard Forms and Documents.
Industry guidelines (relating to UK IPO reform)
Q&A in relation to COBS 11 A (20 December 2018): This Q&A relates to the FCA COBS 11 rules governing UK IPOs, which came into force on 1 July 2018. It should be read in conjunction with the AFME-Euro IRP process document and guidelines for unconnected analysts seeking to access information on prospective issuers."
Note on the verification of unconnected analysts in UK IPOs: This note sets out a protocol that joint global co-ordinators (under the UK IPO Rules – COBS 11A.1.4 – introduced on 1 July 2018) may choose to adopt in order to document the process by which they verify that persons that register their interest in accessing issuers ahead of UK IPOs are bona fide unconnected analysts. It should be read in conjunction with AFME's record keeping protocol for banks in relation to COBS 11A.1.4.
Industry guidelines (general)
Recent Consultation Responses
Briefing notes
ECM Division board
Laura Holleman, Chair

Goldman Sachs International

Ben Plant, Vice-Chair

Barclays

Mark Bicknell

BAML

Karim Makki

Banca IMI

David Seal

Barclays

Mario Martinez Munoz

BBVA

Florence Sztuder

BNP Paribas

Alan MacAlpine

BNY Mellon

Roger Barb

Citi

Benoit Bout

Crédit Agricole CIB

Jon Grussing

Credit Suisse Securities Europe Limited

John Farry

Deutsche Bank AG

Giles Lambert

HSBC

Rico Overhaart

ING

Silvia Viviano

J.P. Morgan

Rob Leach

Jefferies International Limited

Adam Pickard

Morgan Stanley & Co. International plc

Francoise Negroni

Natixis

Javier Mata

Santander

Florence Greau

Société Générale

Roger Scotts

UBS AG