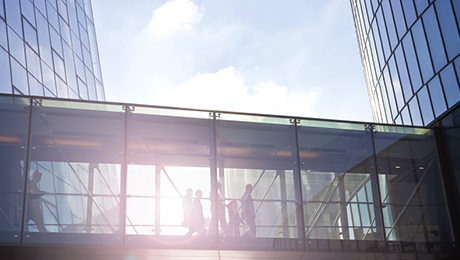 Compliance
The Compliance division leads AFME's work on Conduct Regulation.
The Compliance division is led by the AFME Compliance Committee, which comprises EMEA heads of compliance from AFME members.
The Committee provides input to a range of initiatives, with responsibility for leading work on areas such as Conduct of Business, Data Protection and Financial Crime issues. This includes matters relating to firms' relationships with European and national regulatory authorities.
Key Priorities
The Compliance Committee's current priorities focus on a number of key areas including:
Market Conduct, Culture and Accountability, including Corporate Governance, Whistleblower Protection, Competition Law, Markets in Financial Instruments Directive (MiFID), Investor Protection, Market Abuse Regulation (MAR) and Surveillance
Data Protection and e-Privacy
Financial Crime, including Anti-Money Laundering, Tax Evasion, Sanctions and Bribery
Key Resources

Board
Alastair Stables, Co-Chair

BAML

Bharat Samani, Co-Chair

BBVA

Robin O'Donnell

Bank of Nova Scotia

Alexander Andreadis

Barclays

Benjamin Bair

BGC Partners

Emily Ballisat

BNP Paribas

Jacqueline Joyston-Bechal

BNY Mellon

Dominic Hirons

Citi

Carlos Molinas

Crédit Agricole CIB

James Coulson

Credit Suisse Securities Europe Limited

Robin Oliver

Daiwa Capital Markets

Andrew Sowter

Deutsche Bank AG

Lee Hughes

Goldman Sachs International

Elizabeth Sabell

HSBC

Stephen Mcbride

ING Group

Pierpaolo Monti

Intesa Sanpaolo SpA

Noel Sumner

Investec Bank plc

Belinda Gaynor

J.P. Morgan Chase Bank, NA

Anne Breslin

Jefferies International Limited

Adam Beager

Kepler Cheuvreux

Jeremy Stockwell

Lloyds Banking Group

Richard Brearley

Macquarie

Simon Goodwin

Morgan Stanley & Co. International plc

Sarah Blomfield

N M Rothschild & Sons

Antony Whitehouse

Natixis

Marius Floca

NatWest Markets

Clare Jones

Nomura

Alison Clare

Northern Trust Corporation

Claire Cassar

Oppenheimer Europe Limited

Richard Sheldon

RBC Europe Limited

Neil Kapoor

Shore Capital and Corporate

Stephanie Kiernan

SMBC Nikko Capital Markets Limited

Michael Phillips

Société Générale

Catherine Furey

Standard Advisory London Limited

Sarah Bennett Nash

Standard Chartered Bank

Mitchell Gibb

Stifel Nicolaus Europe Limited

Kevin Taylor

TD Securities

Richard Kennedy

UBS AG

Christian Groehe

UniCredit Bank AG

Michael Hipwell

Wells Fargo Securities International Limited