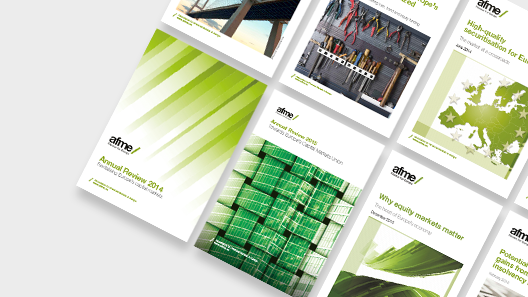 In-depth publications on the issues affecting Europe's wholesale capital markets, including Capital Markets Union, growth and insolvency reform.
AFME's complete responses to regulatory consultations.
AFME's Standard forms and documents
Overviews of our members' views on topical issues.
Industry Guidelines
See AFME's Industry Guidelines covering a range of subjects.
Surveys
Results from surveys on financial regulation carried out by AFME.
Glossary
From A-Z our Glossary has the financial terms to help.