Funding for growth
AFME is providing practical support for the European Commission's growth agenda.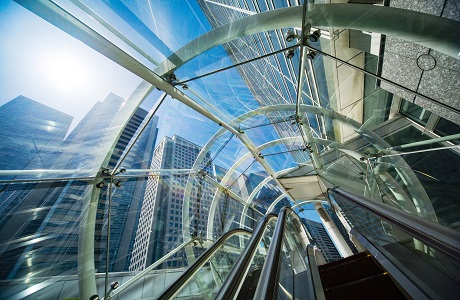 AFME's funding for growth initiatives
Bridging the growth gap
AFME and The Boston Consulting Group co-wrote the Bridging the growth gap report. The report, subtitled, 'Investor views on European and US capital markets and how they drive investment and economic growth', was a follow-up to a previous AFME report, Unlocking funding for European investment and growth, which identified nearly 50 obstacles to funding for corporates and investors.
Bridging the growth gap was based on a survey of global investors, collectively holding around €9tn of assets under management. It provides a unique, in-depth analysis of how capital markets in Europe and the US compare, and how these differences may have contributed to the wide disparity in growth rates since the financial crisis.
Key findings of the report
65% of the investors surveyed conclude that market fragmentation and lack of understanding of cross-border differences discourages investment
Europe has less funding available than the US with €30tn available for investment compared with €49tn in the US
Europe provides more funding to SMEs and infrastructure than the US, although their economics are of similar size
However, the majority of EU financing to SMEs is bank lending, leaving European SMEs held back by a lack of equity and risk capital. The US provides more risk capital from family and friends, business angels, venture capital and public markets
Guides to raising finance for SMEs and infrastructures
Along with the Bridging the growth gap report, AFME prepared two practical guides to promote a broader understanding of financial markets for borrowers, investors and other stakeholders:
SME finance guide – designed to help SMEs across Europe to identify funding opportunities and achieve success with loan applications and bond and equity issuances. The SME finance guide covers seven European Member States and is available in six languages. Download the AFME Pan-European SME Guide.
AFME/ICMA Infrastructure finance guide – prepared in partnership with the International Capital Market Association (ICMA), this report helps infrastructure issuers more easily access funding sources – including bank, private placement and public project bond financing – and supports the European Commission and EIB's Investment Plan for Europe. Download the AFME/ICMA Guide to infrastructure financing.
AFME, in cooperation with the ICMA, is actively engaged with the European Insurance and Occupational Pensions Authority (EIOPA) in its work on the definition and calibration of the infrastructure asset class, including infrastructure corporates.
AFME is also a leading member of the Pan-European Private Placement (PEPP) Working Group - a cross-industry group led by the ICMA, which launched a best practice guide to support the development of a PEPP market.
We also produce a range of other documents addressing the role of capital markets in funding the economy.