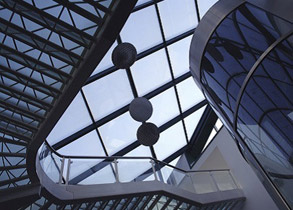 Basel III December 7 2017 (Forthcoming CRR III)
On December 7 2017 the Basel Committee agreed the outstanding Basel III post-crisis regulatory reforms. These will be implemented in the EU as part of CRR III.
The Basel III framework is a central element of the Basel Committee's response to the global financial crisis. It aims to address a number of shortcomings in the pre-crisis regulatory framework and provides a foundation for a resilient banking system to avoid the build-up of systemic vulnerabilities. A key objective of the revisions incorporated into the framework is to reduce excessive variability of risk-weighted assets (RWA).
Now that it has been agreed, AFME is working closely with EU regulators as they seek to implement it in the EU. We will be supporting our Members as they take part in the EBA QIS exercise, and work with Commission as they draw up the CRR3 proposals expected in early 2020. AFME's positions on the various elements of the Basel III package from December 2017 can be found below.
AFME / ISDA response to European Commission exploratory consultation on the finalisation of Basel III
Board
Véronique Ormezzano, Chair

BNP Paribas

Joe Traynor, Vice-Chair

J.P. Morgan Chase Bank, NA

Mayur Patel

Bank of America Merrill Lynch

Dipal Patel

Barclays

Ana Rubio Gonzalez

BBVA

Robin Savchuk

BNY Mellon

David Sharland

Citi

Michel Bilger

Crédit Agricole S.A.

Gerry Wright

Credit Suisse

Koen Holdtgrefe

Deutsche Bank AG

Marco Bensi

Goldman Sachs Asset Management International

Katherine Wolicki

HSBC

Johanneke Weitjens

ING Group

Francesca Passamonti

Intesa Sanpaolo SpA

Robert Mitchell

Lloyds Banking Group

Gareth James

Morgan Stanley & Co. International plc

Myriam Le Maoult

Natixis

Emma Riley

Nomura

Jeff Conley

RBS

Gloria Hervas Ortega

Santander

Barbara Sillac Gavanou

Société Générale

Matt Lucas

Standard Chartered Bank

Mark Lawrence

UBS

Costanza Bufalini

UniCredit Bank AG