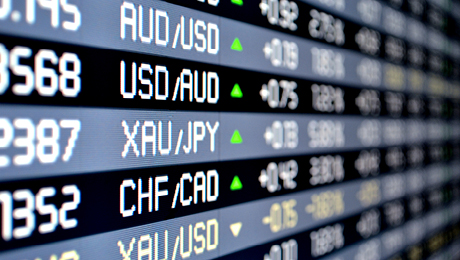 Foreign Exchange
The Global FX Division of the GFMA promotes efficiency and international convergence of regulation in the global FX market, the world's largest financial market.
The Global FX Division has 25 members, accounting for approximately 85% of the global FX market, in North America, Asia Pacific and Europe.
To mark the launch of the FX Global Code on 25 May 2017, the GFMA Global FX Division, in conjunction with the Investment Association, the ACI and a number of other trade bodies, hosted an evening panel session with some of the key figures behind the development of the Code. Highlights from the event can be found below.
Click here to read the summary of the panel discussion

Click here to watch the interviews with the panellists
Priorities
Voice of the industry – promoting confidence in the FX market and its practices and enhancement of standards.
Working for members and market participants – continued focus on ensuring a well functioning, efficient and cost effective global FX market for all end users, acting as a central forum for discussion, supporting members on implementation of new regulations, enhancing consistency and compliance.
Regulator engagement – building relationships with international regulators, promoting the role of FX markets in a well functioning economy, ensuring regulation is appropriate, providing a flow of information regarding international regulation and its impact on the FX markets - drafting and coordinating central responses, pushing for consistency and harmonisation.
Looking to the future – leading key industry initiatives for the benefit of all market participants with a goal of increasing efficiency and reducing costs, identifying areas where new technology may provide opportunities for market development.
Learn more about GFMA Foreign Exchange