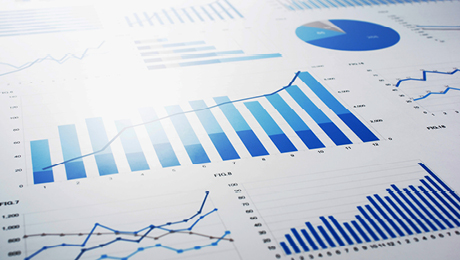 Accounting
The Accounting division represents members' views on the development and implementation of international accounting standards.
The division represents members' views on the development and implementation of the International Financial Reporting Standards (IFRS) to the International Accounting Standards Board (IASB) and other relevant standard-setting and regulatory bodies, such as the European Financial Reporting Advisory Group (EFRAG) and the European Commission.
The division also works on product control, corporate reporting, audit and other relevant issues, and arranges subject-specific working groups to take such matters forward.
Key priorities:
Development, endorsement and implementation of IFRS
- support work on the development of IFRS by submitting AFME's views on the IASB's research agenda, discussion papers and exposure drafts.
- engage with EFRAG, the European Commission and the European Parliament in providing AFME's views on the endorsement of new accounting standards.
- provide a forum for members to discuss implementation issues related to new accounting standards and changes to existing accounting standards.
Engagement with European institutions - engage with European and international institutions with responsibilities in accounting matters (in particular the European Commission, the European Parliament, ESMA and EBA). Organise discussions on ongoing matters between members and representatives of European and international bodies.
Product Control and Valuation - provide a forum for members to exchange views on issues relating to valuation of financial instruments with the focus on Prudent Valuation.
Accounting/Prudential cross-over issues – closely collaborate with AFME's prudential division in developing its views on the prudential implications of new accounting standards or changes to existing standards.
Board
Tom Nightingale, Co-Chair

Credit Suisse Securities Europe Limited

Olga Gimenez-Zapiola, Co-Chair

MUFG Securities EMEA plc

Caron Hughes

Bank of America Merrill Lynch

Bruce Darton

Bank of New York Mellon

Robbert Labuschagne

Barclays

Maria Erviti Legarra

BBVA

Francoise Goudal

BNP Paribas

Ramandeep Suri

Citi

Dooshyant Beekarry

Citi

Joseph Lim

Commerzbank AG

Nicolas d'Hautefeuille

Crédit Agricole CIB

Tim Pope

Daiwa Capital Markets

Joerg-Michael Scharpe

Deutsche Bank AG

James Redfern

Deutsche Bank AG

Richard Elliott

Goldman Sachs International

Gabriel Pirlici

HSBC

Dennis Dugmore

ICBC Standard Bank plc

Tina Farington

ING

Poppy Sangha

Investec Bank plc

Kristy Robinson

J.P. Morgan Chase Bank, NA

Sean Clarke

Jefferies International Limited

Stanislav Varkalov

Lloyds Banking Group

Charlotte Pissaridou

Macquarie

Sitaaraam Tennati

Mizuho

Clare Homer

Morgan Stanley & Co. International plc

Stephen Ho

Morgan Stanley & Co. International plc

Peter Bullock

Natixis

Ajay Mamtora

Nomura

Fredrik Bourn

Nordea

Matthijs de Boer

Rabobank International UK

Yunguang Yu

RBC Europe Limited

Sanjay Patel

RBS

Jean-Philippe Fera

Société Générale

Michael Newby-Fraser

Standard Chartered Bank

Robin Stewart

TP ICAP plc

Daniel Blight

UBS

David Phillips

UBS

Mark Koorenneef

Wells Fargo Home Mortgage