Sustainable Finance
The sustainable finance agenda is focused on developing a financial system which takes into account environmental,social and governance considerations in how it operates, and in the products and services it offers to consumers and investors.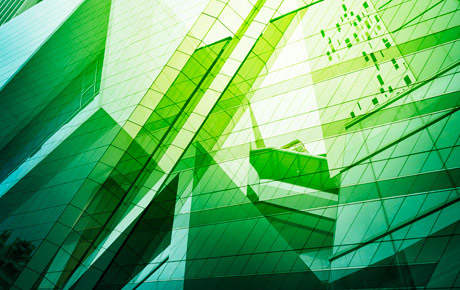 AFME is a strong supporter of the EU's aim to be a world leader in driving the development of a more sustainable financial system, including via the implementation of its Sustainable Finance Action Plan.
AFME's sustainable finance working group meets regularly to discuss, debate and develop strategies for increasing the role of environmental, social and governance (ESG) considerations in wholesale finance.
Key priorities
Some current key areas of focus for AFME on Sustainable Finance include:
Development of a practical EU-wide taxonomy on what is considered environmentally sustainable: We believe that the completion of a unified classification system of environmentally sustainable activities (taxonomy) and the promotion of this initiative at the global level should be a key priority for the EU. The creation of an effective and flexible taxonomy is a fundamental first step in the creation of a more sustainable financial system. The key to its success will be achieving the right balance in providing clarity and meaningful guidance to the market, while avoiding undue rigidity and prescriptiveness.
Strengthening balance sheets and increasing resilience to ESG related risks of the banking sector: Over the course of negotiations for the Revised Capital Requirements Regulation (CRR2) (2016-2019), legislators were keen to ensure that banks took into account emerging risks from climate change. The EBA received several mandates from the Commission to look at how climate risks and ESG factors could be addressed in the supervisory review and evaluation process (SREP) and stress-testing alongside other measures i.e. in the Pillar 2 framework. The national and European regulators are also exploring how stress-tests could take climate related risks into account. AFME welcomes the above mandates and will be closely engaging on the areas identified with the EBA to support the development of the reports and any subsequent policy recommendations.
Enhancement of corporate reporting and disclosures: Appropriate reporting and disclosures are essential to provide a clearer picture to investors of climate related risks and opportunities facing companies. AFME supports the development of better voluntary disclosures, focused on materiality, to improve investment and lending decision-making through the Non-Financial Reporting Directive, the industry-led Financial Stability Board (FSB) Task Force on Climate-related Disclosures (TCFD) work as well as additional existing national, EU-based and international frameworks. Additionally, improving the flow and clarity of ESG information to end investors as part of portfolio management and investment advice processes is key for their understanding of sustainable investment decisions.
Establishment of a common definition for green securitisation: We believe that greater and more diversified European issuance of sustainable finance instruments could be achieved by further developing the green securitisation market. Green securitisations could be one of the most effective potential means to harness small scale developments like residential rooftop solar energy and small SME loans for energy storage projects. Having a set of common principles for the development of a green securitisation market in Europe would be essential for achieving this objective.
Key documents and downloads
AFME Publications
GFMA publications