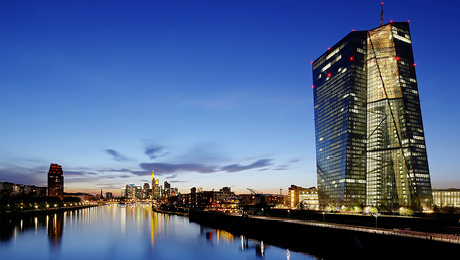 Prudential Regulation
AFME's Prudential Regulation division focuses on the issues relating to changes to the global, EU and UK prudential regulatory frameworks.
Working proactively and reactively on regulatory, legislative and policy initiatives, the division provides members with a forum to discuss prudential issues and concerns, with the aim of:
seeking appropriate, measured and globally consistent regulatory outcomes;
seeking quality policy developments;
enhancing and maintaining AFME's status as a trusted interlocutor;
fostering a regulatory dialogue with the industry; and
contributing industry expertise to informed debates about regulation.
The division is advised by the Prudential Regulation Board, which sets its broad policy focus and objectives, and the Prudential Regulation Committee, which scrutinises proposed regulations and advises on technical matters.
CRD V / CRR II
AFME is actively preparing for the next phase of the EU's Capital Requirements Directive/Regulation
Prudential Regulation Board
Mark Penney, Chair

HSBC

Véronique Ormezzano, Vice-Chair

BNP Paribas

Mayur Patel

Bank of America Merrill Lynch

Dipal Patel

Barclays

Ana Rubio Gonzalez

BBVA

Robin Savchuk

BNY Mellon

David Sharland

Citi

Michel Bilger

Credit Agricole SA

Gerry Wright

Credit Suisse

Matt Holmes

Deutsche Bank

Marco Bensi

Goldman Sachs

Johanneke Weitjens

ING

Francesca Passamonti

Intesa Sanpaolo

Joe Traynor

J.P. Morgan

Michiko Yasue

Lloyds Banking Group

Dawn Green

Morgan Stanley

Neil Jones

Nomura

Jeff Conley

RBS

Sara Aragoneses

Santander

Barbara Sillac Gavanou

Société Générale

Simon Wren

UBS

Costanza Bufalini

UniCredit